Last Updated on March 8, 2022 by Alexander A. Smith
Blanco is a renowned German-based company manufacturing faucets for kitchen, prep, and bar. Needless to say, the faucets are built using premium-quality ingredients. Also, they offer a strong warranty of the products, and their customer service is also superior.
3rd party laboratory tests Blanco to ensure reliability and safety standards. The Blanco 441762 1.5 GPM Sonoma Faucet is also no exception. It is a combo of beautiful looks with a bunch of great features.
Let's go through this Blanco Faucets reviews to learn more.
Blanco 441762 Faucets Review – Is it Worth the Price?
When you first see the Blanco 441762 faucet, it will be pretty impossible for you to stop and stare at its exceptional design. This faucet is one of the best Blanco kitchen faucets in the lineup.
If you are renovating or upgrading your kitchen utensils, you should give it a try. Before we look into the in-depth discussion, below are some of its specifications and key features.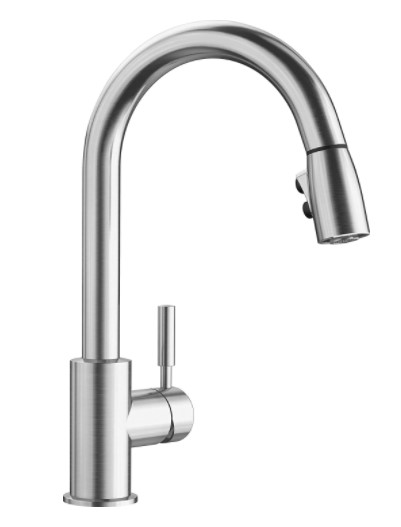 Specifications:
| | |
| --- | --- |
| Model: | 441762 |
| Material: | Brass |
| Finish Type: | Stainless Steel |
| Installation Method: | Deck Mounted |
| Flow Rate: | 1.5 gallon/minute (maximum) |
| Handles Number: | 1 |
| Holes Number | 1 |
Key Features:
Premium Quality Construction with solid brass
Rust-proof with stainless steel finish
High-arc design
Pulls down head spray
The maximum flow rate of 1.5 gallons/minute
Ceramic disc cartridge
Toggle dual spray
In different design competitions, Blanco achieved several awards as their faucets are uniquely designed. This faucet's performance is also significant as it is full of great features.
Now, let's look at the detailed review.
Material
At first glance, the Blanco 441762 seems like the perfect combination of functional industrial design and modern minimalistic design.
Undoubtedly, it is true because the body is made of solid brass. It is a combo of copper and zinc, enhancing the strength of the material. As a result, it becomes long-lasting and durable. Replacing the faucet due to rust or corrosion is entirely unnecessary because of its rust-resistant feature. This means it allows the user to save money in the long run.
With its stainless steel finish, it has an aesthetic appeal. Moreover, the finish makes it resistant to corrosion. Furthermore, it features high and low-temperature resistance.
Overall, this is a very robust and well-built faucet. It seems to be made of more sturdy materials than the Moen, Delta, or other name-brand faucets.
Design
The design elements of this product are not only for durability or show, but also they are well-judged and useful. Well-judged components are used in the faucet, and thus, it offers impressive performance.
The single-handle design is pretty gorgeous to look at. Many customers appreciate its well-designed bottom section. The spray hose is stainless steel and extended fully is approx 30cm long.
It is adaptable and will suit your style regardless of the kitchen design.
Effortless Usability
Using the Blanco 441762 is an absolute pleasure.
Due to the ceramic disc cartridge, operating the faucet is effortless and smooth. Also, the powerful spray will satisfy you the most. Its flow rate is 1.5 gallons/minute, decent enough and similar to all other standard faucets. With this decent water-flow rate, you can conveniently clean a dirty dish. Simultaneously, water consumption will also be less with this flow rate.
Straightforward to grab and grip handle will let you twist it without hassle. Maneuverability is significant of single-handle faucets especially when you have one hand available. You can flexibly twist the handle to wash your hands or other things.
You will not experience back-splashing because the flow rate is good enough. This is a massive benefit compared to other faucets.
Additionally, the buttons are on the backside of the pull-out nozzle, facing away from you. When you grip the spout, they are at your fingertips – like a video game! 
Read More Review: KES Faucets Reviews
Pull-down Kitchen Faucet
The pull-down design makes it exceptional compared to other faucets in this price range. Pull-down faucets come with an incorporated hose, allowing you to spray closely for more precision. 
Usually, pull-down kitchen faucets are much more appealing for their high gooseneck arc. 
Mobility is also high among other faucet types. You can fill pots, hand washes, delicate or water countertop plants, expanding the space you can work with.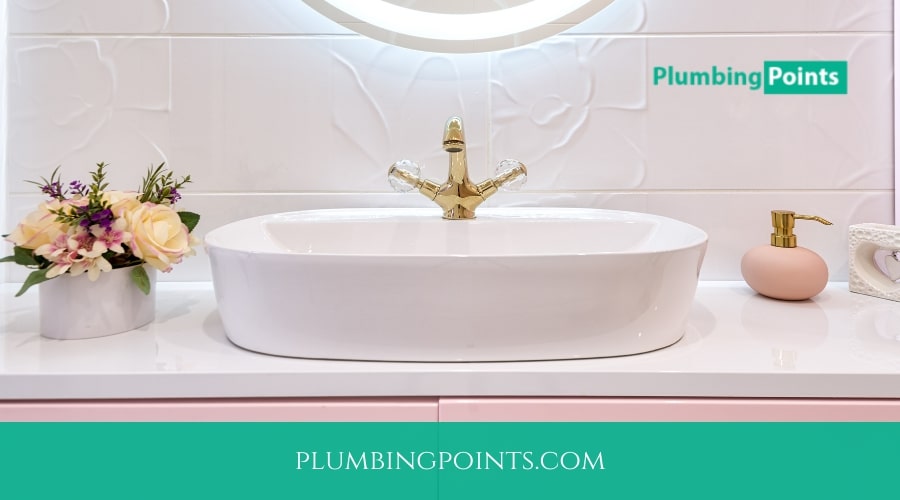 Easy Installation
This faucet has a single hole, similar to all other Blanco faucets. This way, it fits with any system without trouble. Also, because of this feature, it is a worthwhile product. 
Installing the faucet is so simple with its standard 1-3/8" holes. All you need to make sure is that the weight for the pull-down is in the correct spot so that it retracts. 
What We Liked Most:
Good Water Flow Rate: At 1.5 GPM, it is a powerful faucet. The product meets the requirements for the most demanding user.
Long-lasting: It is made from solid brass. Moreover, the ceramic disc cartridge makes it much more durable to resist hard water damage without a scratch. 
Easy to maintain: You will not face any trouble maintaining and cleaning the faucet and nozzle.
Sleek and Modern Design: This is a faucet that will perfectly match every kitchen style. The beautiful stainless steel finish gives it a sleek look. 
What Could Be Better:
Expensive: Compared to its counterparts, it is listed as an expensive item. However, the features and benefits that it offers outweigh the disadvantages.
Leak in the Handle Side: Some customers complain that the faucet gets leaked in the handle side. However, they contacted Blanco for the replacement, and the manufacturer replaced it happily. Also, over time, the spray head lost pressure.
FAQs
Do Pull down faucets swivel?
Indeed, many models of pull-down faucets are available with long necks. Although they take space, the offered swiveling degree is high, which allows them to compensate.
What is a decent flow rate of a faucet?
Most faucets are available with 1.5 GPM, and this flow rate is good enough for accomplishing daily chores. While, according to some users, 0.5 GPM is also a reasonable flow rate to complete any kitchen job. Don't assume that more is better because more flow rate means high water consumption, and splash is more.
Is solid brass a good material for a kitchen faucet?
Undoubtedly. Top-rated manufacturers use solid brass for manufacturing kitchen faucets because it is entirely safe to use.
What is the ideal thickness of a kitchen faucet hole?
The hole of a kitchen faucet hole varies from model to model. No straight answer is available to this question. It would be best to buy a kitchen faucet that comes with maximum deck thickness.
Wrap Up
When buying the best Blanco kitchen faucet, finding the best one becomes tricky. You will rarely find a kitchen faucet that balances perfectly between durability, functionality, and look. After reading this Blanco faucets reviews, I believe the Blanco 441762 would be an ideal choice for every kitchen type.
It functions according to the user's requirements, looks gorgeous, and brings style to the kitchen. You should invest in a high-grade kitchen faucet as inferior product costs you more than saving. Overall, the Blanco 441762 is an excellent value for money product.