Last Updated on December 24, 2021 by Alexander A. Smith
When buying a bathroom faucet, the first thing people look for is "STYLE." However, several pieces of hardware are necessary to renovate a bathroom; without a faucet, everything is useless.
KES manufacturers offer almost everything that a homeowner looks for in their bathroom faucets. First, KES bathroom faucets are affordable. Second, they have an elegant look, provide high performance.
We will look into the key features of the KES L3190ALF-BZ Bathroom Sink Faucet in the following KES Faucets Reviews.
KES L3190ALF-BZ Bathroom Sink Faucet – Why is it Exceptional?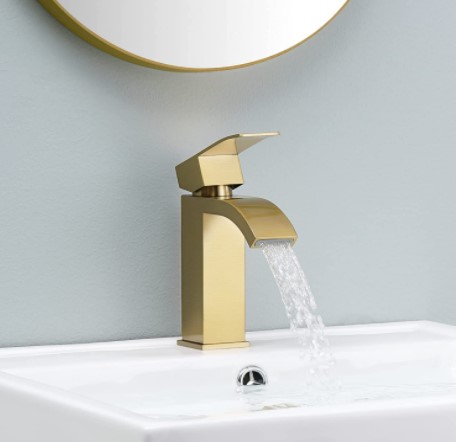 KES is the only faucet manufacturer that meets North American Standards. Faucets of KES can be used in drinking water systems in any state or territory of the United States or any Canadian province. KES L3190AL-BZ is safe to use.   
Read the specifications and key features of this faucet from below.
Specifications:
| | |
| --- | --- |
| Body Material: | Stainless Steel Brass |
| Handle Material: | Brass |
| Handle Type: | Lever |
| Valve Type: | Ceramic Disc Cartridge |
| Finish Type: | Brushed, Matte |
| Spout Height: | 100mm |
| Spout Reach: | 3.9" |
| Installation Method: | Single Hole |
| Flow Rate: | 2.2 gallon/minute (Maximum) |
| Handle Number: | 1 |
| Counter Thickness: | 1.38" (Maximum) |
From the above specifications, it is confirmed that this faucet is well-made and has a professional finish. In addition, the high-grade construction makes it durable.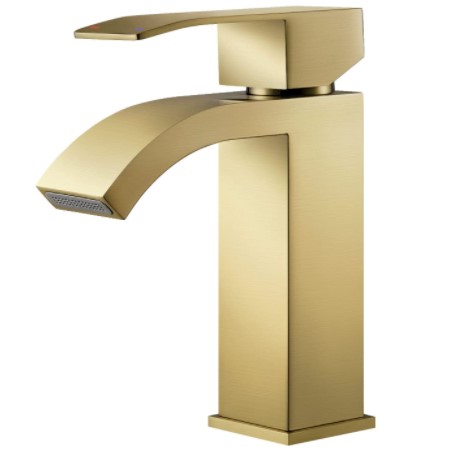 Key Features:
Made of solid brass for long-lasting use
High water pressure
High-quality bathroom sink faucet
Sleek modern design
Beautiful chrome finish
Resists corrosion and tarnish efficiently
Prevents unwanted leakage
Easy to install
Saves water
Reduce utility expense
Adds value to your property
Easy to clean
Now, here we shared an in-depth discussion of the features.
Durable Construction
Premium grade SUS304 stainless steel is used to manufacture this faucet, making it much more durable compared to other faucets. This material is a heavy-duty component suitable for a wide range of uses. At the same time, it offers an excellent level of protection against corrosion. The more important thing is, this material is lead-free, ensuring safe use. As a result, this faucet meets the requirement of the "Safe Drinking Water Act."
The faucet comes with a brass matte finish which makes it easy to maintain. Moreover, the finish type pairs well with any design scheme. Furthermore, it enhances the beauty of your bathroom by providing a clean look, even when worn. Finally, the finish type offers a smooth appearance for subtle style.
Although it is a bit expensive faucet, it is valued for its natural hardness.
Saves Water and Utility Cost
The KES L3190ALF-BZ Bathroom Sink Faucet has a flow rate of 1.2 gallons/minute @ 60 PSI, meeting the water efficiency regulation of California. This flow rate effectively saves water and reduces utility cost.
However, don't assume that the water pressure will also be less for a low flow rate. It is equipped with aerating technology that adds air to the water. Thus, the faucet creates a fine but vigorous spray. Also, the spray doesn't splash and make you wet.
This product is true to its performance and is water-efficient. It reduces water waste and supports you in conserving more water.
Single Lever Faucet
It is a single lever faucet that offers a lot of maneuverability if you have only one hand available. However, as balancing the water temperature is not required by adjusting 2 separate handles, finding the proper temperature needs less precision.
Moreover, a single lever faucet comes with a single entryway to the countertop, allowing you to clean the faucet easily. As a result, using a toothbrush becomes unnecessary to clean all of the crannies and nooks. Moreover, it requires less space to install on the countertop.
Additionally, the most significant advantage of a single lever faucet is turning them on using your wrists or elbows. This offers benefits when your hands are dirty from cleaning or cooking.
This faucet is an excellent option for a small bathroom sink as it doesn't occupy much space.
Check other reviews: Blanco Faucets Reviews
Efficiency
With a ceramic disc cartridge, the performance of this faucet is pretty impressive. We all know that ceramic is durable compared to rubber. Moreover, it withstands extreme temperatures more effectively than other options. This means you will get long-term efficient service from this faucet.
It looks gorgeous due to the waterfall design. Usually, waterfall faucets provide minimalistic looks and work well with contemporary bathrooms. However, the sleek look of this waterfall faucet will surely enhance the look of your bathroom.
Moreover, waterfall single lever faucets are easy to use and control.
Easy Installation with the Included Hardware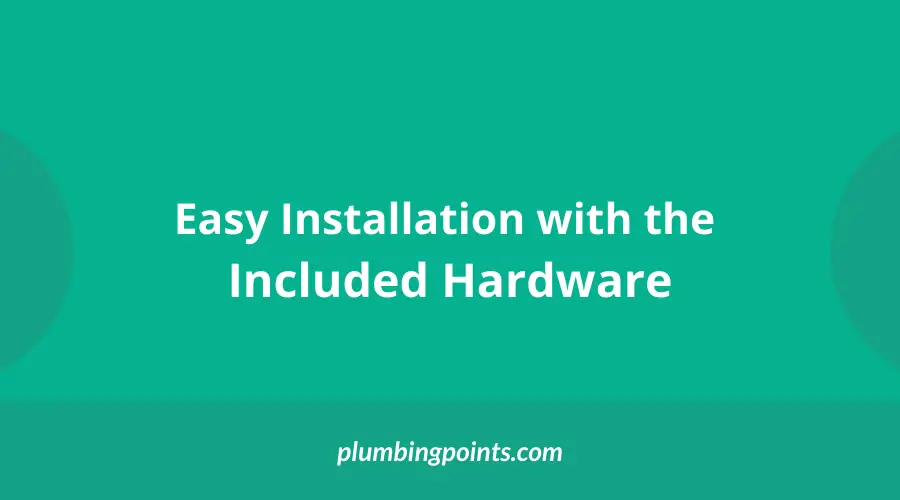 The installation process is so straightforward that you will not sweat. The installation can easily be done with or without the deck plate. Moreover, the faucet is well-matched with a 1 or 3-hole installation.
Due to Pfister, the installation becomes super easy. Even if you don't have plumbing experience, you can do it easily. Additionally, using extra tools is entirely unnecessary.
Upon purchasing, you will also get a push and seal drain with the product—a combination of these tools to make it easier to seal and release the water in the sink.
Premium Supply Hoses
The hose exterior comes nylon-braided, protecting the hose from chemical corrosion and rust. Simultaneously, more resistant to damage from pulling and twisting. Besides, the hose will never crack or break due to extensive use.
Another worth-mentioning feature is PEX constructed inner tubes, ensuring that the water will be safe. One of the main benefits of PEX pipe is its flexibility. Moreover, PEX resists scale buildup, which is quite common in a tube. Besides, PEX pipe is made by extrusion; you can cut it to any length you want, so you can install long pieces of it without attaching. 
What did We like Most?
KES faucets are available with a gorgeous design, and this faucet is also no exception. It looks stylish and appealing. The faucet has stainless steel brass construction and a brass matte finish for longevity purposes.
This product is cost-efficient compared to its competitors. With so many great features, it is amazingly affordable.
It offers efficient performance. The water flow rate is decent and delivers consistently reliable performance, making it worth the price. You will rarely find criticism regarding the performance of this faucet, which shows how good this item is.
What Could Be Better?
It doesn't come with any installation instructions.
This faucet keeps spurting water after you turn them off after a few years.
FAQ
Are KES bathroom sink faucets good?
Undoubtedly, premium materials are used to manufacture KES bathroom sink faucets. Their constructed faucets are durable, offer efficient performance for several years. Moreover, KES faucets save water consumption and utility expenses.
Who makes KES faucets?
KES is a China-based company owned by Heshan manufacturer Keshili Sanitary Ware. They sell sanitary hardware mainly in North America via 3rd party sellers. The quality of KES faucets is decent enough according to the price. Their faucets are worry-free purchases.
Last Words
The KES L3190ALF-BZ Bathroom Sink Faucet has several convenience features to satisfy you. In addition, it is a reliable product at an affordable price range. Also, if you have tight space, this faucet would be a space-saver for its waterfall design.
Hopefully, after reading this KES faucet reviews, the performance and construction of a faucet should be top priority over style. The reviewed faucet is a combo of great "functionality and reliability," which makes it exceptional from other faucets.