Last Updated on February 13, 2022 by Bonnie C. Welling
Faucets are a crucial part of a bathroom or kitchen. This fixture enhances the beauty of a bathroom. However, the primary responsibility of a faucet is to supply safe water at a consistent level.
So, if you are looking for an efficient and premium quality item, don't look further; buy Pioneer Faucets. With the outstanding finish, faucets from the Pioneer brand are built to last. Pioneer is a style that matches perfectly with any remodeling project.
In this Pioneer Faucets Reviews, we will look at the most popular model, Pioneer 2MT161H Motegi Single Handle Kitchen Faucet.
Pioneer 2MT161H Faucets Reviews – Should I Buy It?
The Pioneer 2MT161H Faucet features PVD Polished Chrome Finish that makes cleaning dirty dishes or washing other things effortlessly. For maximum versatility, it swivels 360°. Moreover, it reduces water consumption by 1.5 gallons/minute.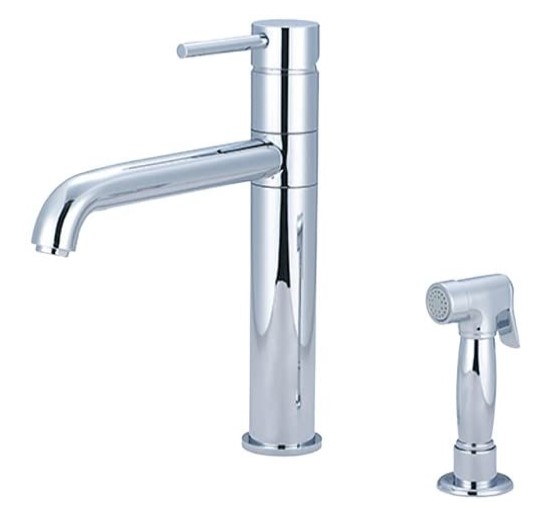 Specifications:
| | |
| --- | --- |
| Model: | 2MT161H |
| Dimension: | 13.9" X 2.5" X 8.8" |
| Mounting Type: | Deck Mount |
| Material: | Brass |
| Finish Type: | PVD Polished Chrome Finish |
| Handle Type: | Lever |
| Installation Method: | Deck Mounted |
| Maximum Flow Rate: | 1.5 gallon/minute |
| Handles Number: | 1 |
| Holes Number: | 2 |
Let's learn the key features of this faucet from the below points.
Key Features:
Durable and long-lasting performance
Easy deck mounted installation method
Single handle faucet
Metal lever handle
Ceramic disc cartridge
The flow rate of 1.5 gallons/minute
Unique and standard curved spout
High-quality materials
We will look into the in-depth discussion of the key features which will help you make a precise decision.
Durable Materials
This Pioneer kitchen faucet is made of durable material. Premium-quality materials are used in every part to ensure its longevity.
Also, brass material is used to construct the whole body of the faucet. Solid brass is a combination of copper and zinc, making it solid and durable. At the same time, it is a long-lasting material. Unlike aluminum and plated steel, a solid brass fixture won't need to be replaced because of rust or corrosion. This means, worrying about rust is unnecessary. 
Additionally, PVD polished chrome finish gives it an attractive look, enhancing the look of your kitchen. PVD is a super-hard coating that is by far the most durable coating available today. Superior quality that will outlast this faucet's finish. Moreover, this is a low-maintenance finish and easy to clean. Thus, you will not sweat while cleaning the faucet.
Single Lever Design
It has a more elegant look with a metal lever handle. More importantly, this single-handle kitchen faucet allows you to control it conveniently. The single-handle design helps you get your desired water temperature more quickly with fewer adjustments.
In terms of user-friendliness, single lever design is a CHAMPION! You can turn single-handle faucets using your wrist easily when your hands are dirty. Besides, they're a common choice for older people as turning them is almost effortless for the infirm or those struggling with arthritis. So, if you have older people in your home, this faucet will deliver additional benefits.
Deck Mounted Design
Deck-mounted faucets are used widely in homes, hotels, restaurants, and schools. Also, it has a timeless look which makes it an excellent choice for most kitchens. In addition, they are easy to maintain. However, cleaning the faucets and handles can be tricky due to the countertop position, but you can clean it comfortably using a small brush.
The design makes it compatible with a wall-mounted sink basin. Many basin-style sinks do not feature a sink deck, making installing a traditional faucet style difficult. In this case, a wall-mounted faucet is an ideal fit.
In fact, this faucet matches perfectly with every kitchen décor.
2-Hole Installation
The kitchen sink faucets installed in two holes are stylish and functional. Being a deck-mounted design, it is exceptionally straightforward to install. Generally, deck-mounted faucets come with predrilled; you can install them right away. Besides, all the required accessories are included to make the installation process easier. This way, taking assistance from an experienced plumber is entirely unnecessary.
Bent Nose Spout
It is equipped with a bent nose, and the swivel rotates 360°. The bent nose releases water at 1.5 gallons/minute, similar to all other standard faucets. This water flow rate is standard and helps you save valuable money.
Furthermore, the 360° swivel allows faucets free movement without any interference. This is especially important on low-profile faucets.
Ceramic Disc Cartridge
Generally, rubber or plastic disc cartridges are used in other faucets. But this faucet contains a ceramic disc cartridge.
The durability of ceramic disc cartridges is better than rubber and plastic. Although ceramic disc cartridges are expensive, this system is worth the price.
In addition, a ceramic disc cartridge allows the user to turn the faucet on and off comfortably. This mechanism is the best option for people with disabilities or health conditions that restrict their grip. Also, handles will never jam due to the ceramic disc cartridge.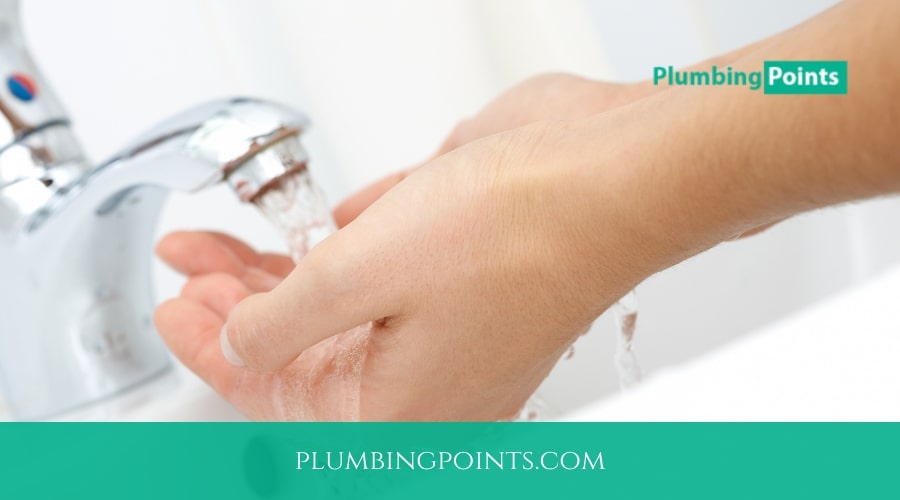 What did we like:
The Pioneer 2MT161H is an eco-friendly option with its 1.5 gallon/minute flow rate. It reduces water waste effectively and minimizes utility costs.
It remains shiny for many days due to the PVD polished finish. More importantly, it doesn't show smudges.
Your kitchen appearance will be better after installing this faucet's aesthetic look. The design is so simple that it will surely match your kitchen décor.
You will no longer have to deal with dirty water when you have this faucet in your kitchen. All dirt will be removed, and your countertop will have a nice clean look.
Easy to install so that you will not have a difficult time assembling or dismantling it.
What could be better:
It is an expensive faucet, but the performance makes it worth the price.
Final Thought
Hopefully, the above discussion of Pioneer Faucets Reviews will help you find a reliable, efficient, and ideal kitchen faucet. The reviewed faucet of Pioneer is a much efficient and affordable option which makes the dish cleaning or other washing tasks fun. More importantly, it is built to last. Undoubtedly, this faucet will put a smile on your face with its impressive performance.