Last Updated on February 24, 2022 by Alexander A. Smith
The manufacturer Graff launched in the industry as KZA company in 1922. Later, Milwaukee-based Meridian International Group, Inc. acquired them in 2002, involved in finishing, machining, and casting of metal products.
When it comes to bathroom faucets, no other manufacturers can beat Graff. They have a reputation for manufacturing high-quality faucets. Most Graff faucets are manufactured using stainless or brass and feature ceramic disk valves.
So, if you plan to renovate your new bathroom and look for a good quality faucet at a reasonable price, we selected the right product for you in this Graff Faucets review.
Graff G-1220-S1-PC Faucet Review – Should You Buy It?
This faucet is a perfect combination of utility, durability, and aesthetics. It is available with all the impressive features and is pretty affordable. Customers highly appreciated the design of Graff faucets, and you will love to know that Graff won several design competitions. Moreover, the beautiful design will enhance the look of your bathroom.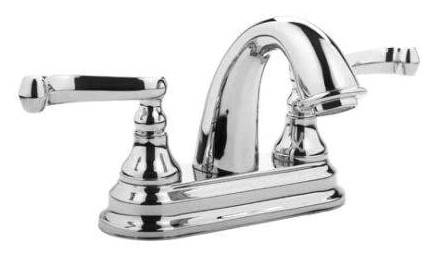 Specifications:
| | |
| --- | --- |
| Model: | G-1220-S1-PC |
| Finish Type: | Polished |
| Installation Method: | Centerset |
| Handle Location: | Centerset |
| Handles Number: | 2 |
| Handle Type: | Lever |
| Best for: | Bathroom |
Key Features:
Well-constructed faucets for superior durability
The easy installation process, making it ideal for bathroom
Polished chrome makes it rust-proof
Highly efficient water flow rate
It is gleaming, heavy and luxurious
Every bathroom faucet from Graff comes with an exceptional set of features, and this faucet is also no exception. Now let's look at the in-depth discussion of Graff Faucet G-1220-S1-PC.
Extremely Versatile Design
Generally, mid-priced faucets don't offer such versatility and flexibility like this faucet. It is designed for multipurpose use. This model from Graff is extremely versatile, that you can use it in various ways in your home. It is an efficient bathroom faucet that is much flexible with its design. This faucet can be used as a vessel faucet, shower system, and even inside a coordinating tub.
However, we found that it is much more effective when used in the bathroom when we tested it. More importantly, it will deliver a satisfactory result whatever way you use it.
Aesthetic Look
Every customer looks for a modern and sleek design faucet for their bathroom. It is because aesthetic looks play a significant role in enhancing the beauty of a bathroom. At the same time, it is significantly essential to choose a model that matches the bathroom décor.
This model design is simple yet stunning that you can buy it for your bathroom without hesitation. It doesn't have unusual features to disturb you. Just a sleek and shiny look will beautifully match most bathrooms.
Durable Construction
As long as we unbox the model, we feel that it is built to last. The faucet is made using heavy-duty material to give you long-lasting performance. You will rarely find the same quality construction in other facets of this price range.
It features polished chrome, which is commonly known for its inexpensive characteristics. Also, it is low maintenance and has a reflective surface, making it extremely easy to maintain. Even while cleaning, you will not face trouble. Due to the chrome finish, this faucet easily matches with other bathroom fixtures. This finish type ensures the durability of the product.
It means, the overall construction of Graff G-1220-S1-PC guarantees long-term service.
2-Lever design
Another satisfying feature of this faucet is the 2-lever design, allowing you to control temperature and water pressure separately. This design gives you freedom of ample water counter space. At the same time, give the faucet a classy look.
Due to the double handle design, water temperature and flow control become effortless. You will never turn on the hot water accidentally. Additionally, if the user experiences any leaks, they will still be able to use the faucet. However, don't assume that this faucet leaks. In fact, it is a leak-proof faucet.
The more important thing is that if one-handle breaks, this faucet will remain functional, making it much better than single-handle faucets. With a double-handle design, it really looks handy.
Perfectly Functional Option
In terms of functionality, this is a CHAMPION! The water flow rate is decent and doesn't splash. Also, water consumption is less. So, it not only enhances the beauty of your bathroom but also saves water and money.
Easy Installation
This faucet comes with 3-holes for installation. The installation can be done easily by yourself. The manufacturer of this faucet simplifies the installation process, and you will never sweat while installing it. But you have to be a little knowledgeable about several lines of double-handle.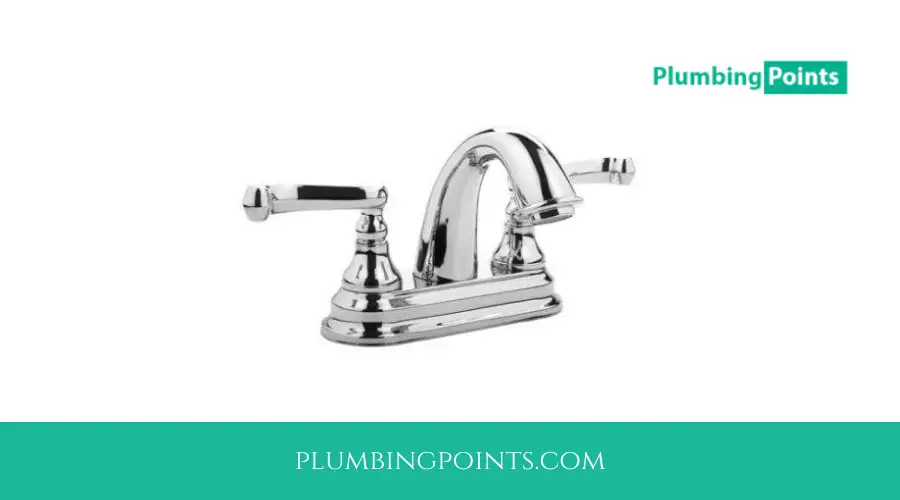 What We liked Most:
Highly durable construction that is promised to give an extended period of service
Versatile design that you can use in different ways
Modern sleek and aesthetic look perfectly goes with most modern bathrooms
Double-lever control for precise control of water temperature and water pressure
Leak-proof performance
Saves water consumption  
A very classy look improves the aesthetic look of a bathroom
What Could Be Better:
The installation process can be complicated due to several lines
FAQ
How to clean my Graff G-1220-S1-PC faucet?
When cleaning Graff faucets, it is recommended to use non-abrasive dish soap and water. It would always be best if you used warm water and a soft cloth.
Are polished chrome faucets durable?
Polished chrome is a highly reflective finish. Moreover, it can easily be cleaned and is highly durable. This polished type is commonly used in bathroom faucets, kitchen hardware, etc., for its durability.
Why do bathroom faucets have 2-handles?
Most bathroom faucets come with a double lever, one handle is for hot water, and the other is for cold water. This way, you can customize the water temperature easily.
Wrap Up
Graff G-1220-S1-PC is a classic looking, highly effective, and affordable bathroom faucet. It is suitable for those who need a good quality bathroom faucet with no unnecessary features.
With so many features and efficient performance, it is undoubtedly a tremendous value-for-money faucet.
Hopefully, these Graff faucets reviews will assist you in making a precise decision.