Last Updated on May 5, 2021 by Alexander A. Smith
Recently, The American Society of Home Inspectors did a study in the USA over the question," How many % of Americans are facing moisture issues in their basement?"
The result will surprise you; it is 60%.
This means most U.S. homeowners badly need a sump pump to save furniture, molding, tiles, floor, etc., from basement flooding. This will lead you to costly repair as well as a different health issue.
Simultaneously, crawl space sump pump users wonder, how does a crawl space sump pump work? How is it keeping us safe?
Well, let's dig a little deeper to learn.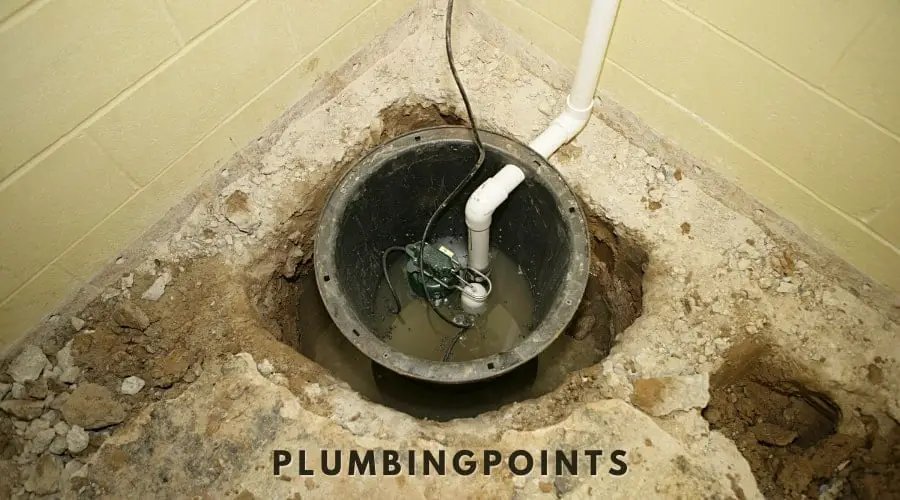 How Does a Crawl Space Sump Pump Work?
Excess moisture build-up in crawl spaces or basements can happen due to heavy rainfall or snow. And the responsibility of a sump pump is to keep those areas dry.
Sump Pumps are a readily available item in your nearest home appliance or hardware stores. You will need to install a sump pump in the lowest part of a crawl space in a "sump pit." You might be wondering; what a sump pit is? Well, it is a small hole located in a home's lowest part or crawlspace.
When rain or snowing or flooding happens, the sump pump gets itself activated automatically. Collecting water is the responsibility of the sump pit. At the same time, the floatation system of the sump pump starts working. And when the water reaches a certain level, the sump pump starts removing water from the crawl space through a hose located outside the house.
If you don't have an efficient system to remove water from your basement, you live in an indoor pool for sure. Keeping yourself, your family and home appliances safe should get a top priority. An efficient sump pump will ensure that you all are safe during flooding due to heavy rainfall or snow.
Why is A Crawl Space Sump Pump Crucial?
Did you ever experience water in your crawl space or basement? If your answer is YES, then you should buy a sump pump without making it late. It is a serious issue, and an immediate response is mandatory. A variety of problems may happen due to excess water. Similarly, health concerns are also there.
Water vapor is a result of moisture. As a result, the air will get moist. Mold, the rat will attack your home, and finally, you will experience parasites, dust mites in your bedding, carpet, mats, and other areas. Moreover, home air will become impure. The overall environment of your home will get affected.
Mice, rate, even snakes look for wet areas. When your basement or crawl space remains wet for many days, these harmful animals will make a new habitat for them. Do you want it?
Since you will have damp air in your home, your home cooling system will use more energy to let you feel comfortable in your home. This way, the overall impact will come in the electricity bill.
How To Conduct Sump Pump Maintenance In a Crawl Space or Basement
Is Installing a Sump Pump Worthy?
If you are thinking, let the basement get flooded first, then install a sump pump; this is one of the biggest mistakes of your life.
Installing a sump pump is best before you face a flooding problem. A sump pump will save your home from potential flooding. Groundwater can't build up in your basement. The overall health of your home will remain safe, and you will have pure air all the time in your house when you have a sump pump installed in your home.
The simple thing is, ensure your basement or crawl space is dry all the time. And this requirement will lead you to buy a sump pump. It will help you to save valuable money since you don't need to make any costly repairs.
Do I Need to do Periodic Maintenance of my Sump Pump?
Proper performance of a sump pump is necessary; otherwise installing a sump pump has no value. For this reason, make sure to do maintenance of your sump pump every 15 days with the following.
Check the sump pit performance by pouring a few glasses of water into it. The sump pit will start working if it is OK. If it doesn't, it has an issue for sure, and repairing is compulsory.
Inspect the vent holes for any blockage. The frequent flowing of crawl space water is crucial.
The connection of the pipe and sump pump has to be tight, ensure it.
Sum Up
Drying up of a crawl space or basement is expensive. The environment also becomes unsafe when you have a wet basement. Don't make it late installing a sump pump in your crawl space if you are in an area where flooding is common. Protect your home, save yourself and your beloved ones.