Last Updated on November 17, 2021 by Bonnie C. Welling
We all treat vinegar as a food item. But do we know it is a well homemade cleaning detergent too?
Because of its impressive cleaning characteristic, it works as an sump pump cleanser. If you are planning to use vinegar to clean the sump pump, there is some essential information you might know.
Many people are well-aware that their sump pump needs to be clean periodically. But they don't know how to do that.
In this article, I am going to share the procedure of cleaning sump pump with vinegar.
Make sure to follow the process intently, because improper cleaning sump pump pit procedure can damage the pump.
So, let's dive in.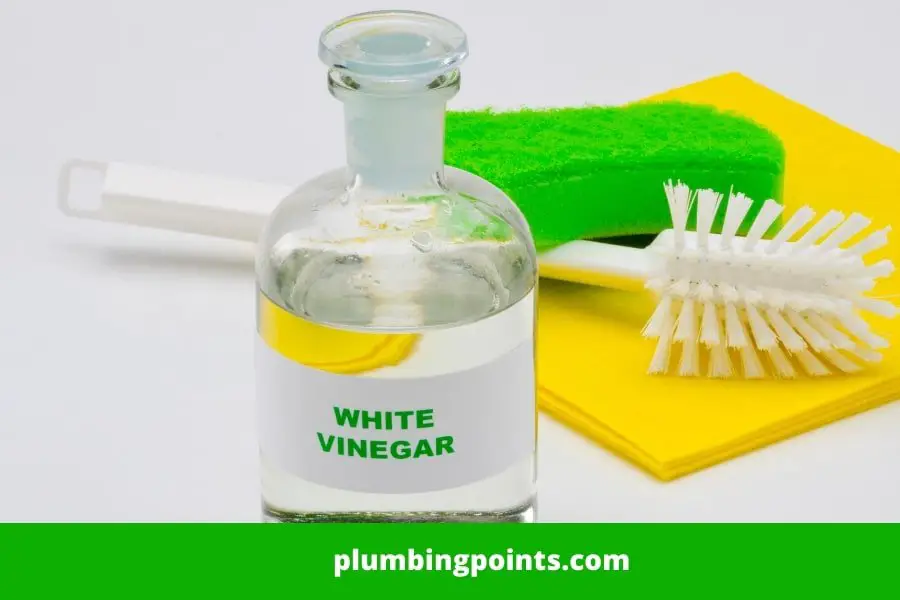 Vinegar: How Much Good as a Cleaning Agent?
If you want a homemade pesticide or cleaning agent, you can rely on vinegar without any confusion. Vinegar shows characteristic similar to mild acid. Because of its acidic properties in it, it can remove any debris and dust from glass and stainless steel.
However, if you use vinegar without water on any smooth surfaces, it can do damage to the object. You may think it is a mild acid, but still, it can dissolve materials.
You have to choose a stronger vinegar type rather than typical kitchen vinegar to clean material.
Most of the sump pump is made of stainless steel and epoxy resin. The vinegar reacts quickly to these materials, and this is the reason vinegar is an effective cleaning item for a sump pump. You may look for guide of the Sump Pump Float Switch Adjustment.
Now let's move to the next section where we will discuss the process of cleaning sump pumps using vinegar.
Cleaning Sump Pump with Vinegar: In-depth Procedure
As I stated earlier in this article, vinegar is an effective cleaning item for stainless steel made materials. Following 2 different ways, you can clean a sump pump with vinegar.
Don't forget to make a solution of water and vinegar. If you don't do this, be sure, you are going to do bad more than good to you're the material.
Follow 1:2 (1-gallon vinegar and 2-gallon water) ratio to make the solution.
Out of 2 methods, the first one is simple and easy to follow.
Method 01-Follow the below steps
Step 01:
Plug off the sump pump from the power source and take the sump pump out from the sump pit.
Step 02:
Pour vinegar (1 gallon) into the sump pit and give it a rest for the next 15 minutes.
Within this time, the debris and dust will be broken out. You will need to do another thing during these 15 minutes: prepare hot water (5 gallons) while vinegar is dissolving debris.
Step 03:
Once the hot water is ready, pour the hot water into the sump pit. You may not require to remove the sump pump to accomplish this task. However, removing it will allow you to finish the cleaning task more efficiently.
Step 04:
Now, place the sump pump into the sump pit and turn the device on. The sump pump will suck Vinegar-water mixture, and the drain line along with the sump pump will be cleaned.
Don't worry, thinking the vinegar will do damage to your sump pump because the water will go away.
Cleaning A Clogged Sump Pump!
Method 02-Follow the below steps
The 2nd method is more effective than the 1st method, but you have to put your hands into the sump pump to clean it.
Step 01:
Remove the plug of the sump pump from the power source. And make the sump pit empty by removing the sump pump.
Step 02:
Pour vinegar inside the sump pump. Give it 15 – 20 minutes, and by this time the debris will break apart. Also, prepare yourself for the next step.
Step 03:
Now clean the sump pump using water. You will need to clean it up to the drainage pipe. So, pour some vinegar into the drainage pipe and leave it idle.
Step 04:
Take 2 buckets of hot water. Pour it into the drainage. The pipe will not get damaged because water will move through the pipe without any trouble.
Step 05:
Assemble the sump pump into the sump pit and plug it to a power source.
These are the 2 methods of cleaning sump pumps with vinegar. Follow any of the processes meticulously. Also, don't do cleaning following these procedures too often.
Warnings
While placing the sum pump to its position again, make sure there is no problem in the float movement. If it can't move freely, your pump will either burn out, ignite or flood your home.
FAQ
What should be the cleaning frequency of a sump pump?
Cleaning the sump pump is significantly necessary to avoid any unwanted situation. You can clean your sump pump quarterly and annually. Cleaning will ensure that it will work at its best and no odor can disturb you.
What other cleansers can I use to clean my sump pump?
Bleach is another strong item that can assist you in cleaning your sump pump. You have to make a mixture of bleach and hot water in this regard because bleach works best when it gets mixed with hot water. However, not all the materials will show a great reaction to bleach. It would be best if you use the bleach-water mixture to clean Cast iron and thermoplastic made sump pump.
How will I remove calcium deposits from my sump pump?
It is advisable not to make cleaning a sump pump as a DIY project always. You should call an expert once in a year to clean it. However, strong vinegar is strong enough to remove calcium deposits from a sump pump.
Sum Up
Similar to other home appliances, a sump pump also requires periodic maintenance. Without it, you must not expect that it will perform correctly. Cleaning a sump pump with vinegar is a straightforward task. The process is hassle-free, and within the shortest possible time, you will be able to complete it.