Last Updated on December 12, 2021 by Alexander A. Smith
Once it was easy to end up with the best pipe for underground water supply, as there was a small number of choices for that. But the situation stupendously changed with several brands and manufacturers appeared in the production.
So, it is now a herculean task and quite impossible to get the right one for your water project. However, underground water plumbing pipe – be it in the house or factory can be availed through an intensive study and consideration before shopping.
The Best Pipe for Underground Water Supply Review 2022
Which one is good for a seamless and uninterrupted water supply? The answer cannot be delivered in one sentence. Read the full piece to find your answer.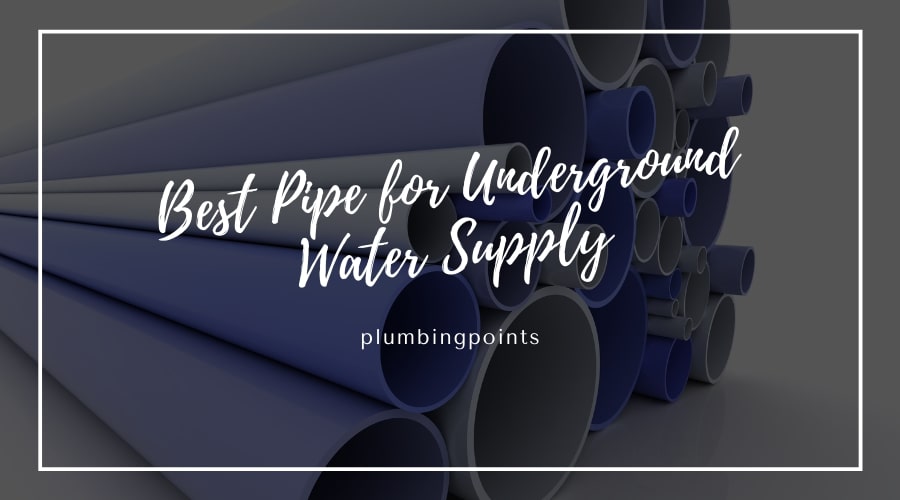 Comparison Table – Best Pipe for Underground Water Supply with Rating
Our Recommended Top 6
Before we jump into the discussion, let's have a look at the top 6 at a glance!
Best for Budget: SharkBite U870R100 PEX Pipe
The durable yet flexible pipe comes in your budget with all plumbing quality within the pack.
Best for Home-Use: Supply Giant APB12100 PEX-A Tubing
This one is non-barrier pipe and best for residential use, though you can apply for commercial use too.
Best Value: SharkBite U870B300 PEX Pipe 3/4 Inch
Compatible with push-to-connect and brass barb fittings along with flexibility and durability, even comes in a reasonable price.
Best for Cold Water Supply: Orbit WaterMaster 38931 Pro-Blend Flex Pipe
Premium plastic and customizable swing point offer the best result for safe cold water.
Best for Radiant Floor: Happybuy Pex1000 PEX Tubing Pipe.
Outstanding performance in the radiant heating floor. And compatible with air conditioning and solar heater.
Best for Durability: Supply Giant QGX-C1100 PEX Tubing
Durability is mastered with the solid material and mechanism, fit for commercial application, and versatile use.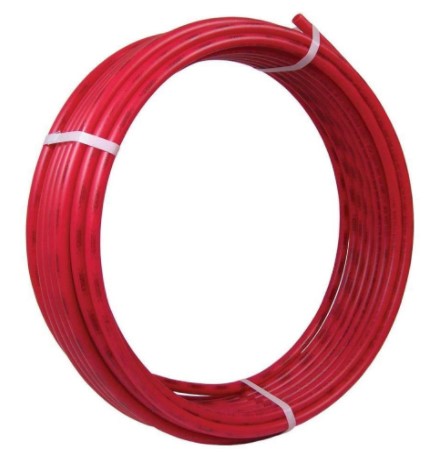 Specification
| | |
| --- | --- |
| Is Discontinued by Manufacturer: | no |
| Package Dimensions:     | 5 x 30 x 30 inches |
| Date First Available:       | September 14, 2004 |
| Manufacturer;      | Cash Acme |
Key Features
Three color codes for cold, hot, and cold-hot water.
Strong, flexible, and corrosion-resistant
Compatible with clinch and crimp installation methods
Comparatively cheaper than copper and others.
SharkBite U870R100 PEX Pipe is one of the best ones we like most. It is engineered with ultimate flexibility so that you can bend this pipe up to 90 degrees to get the best fitting. However, the pipe is incredibly stiff enough to survive the heavy pressure of the water supply.
This PEX for underground water supply tubing comes in three different color code – red, blue, and white. Each color has an identification purpose. You can end up with the red one if you need the hot water supply, the blue one for cold water, and the white one can be used for both hot and cold water transmit.
The installation process is healthy. Unlike other plumbing pipes, it doesn't require any solvents, solder, or glue to fit keeping you safe from potential health risks. Cutting the pipe is easy though the pipe is rigid.
The price factor is another reason why we put it first. It comes in comparatively cheaper than its counterparts along with the fixed range in price since the beginning.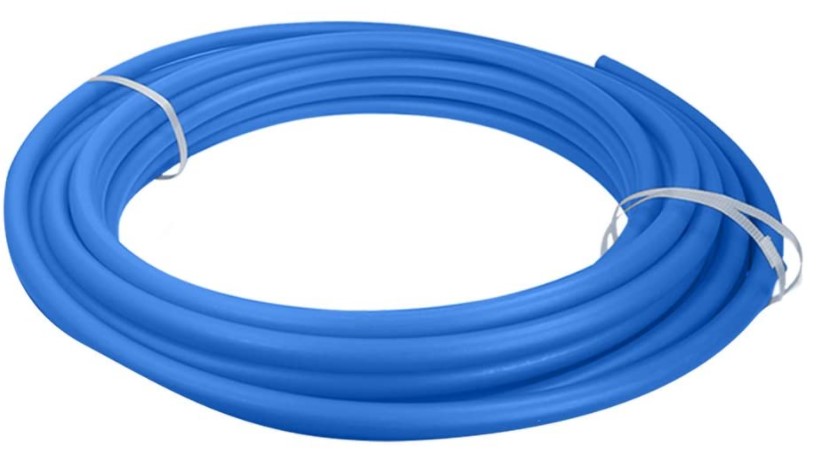 Specification
| | |
| --- | --- |
| Is Discontinued by Manufacturer: | No |
| Product Dimensions:      | 32 x 32 x 10 inches |
| Date First Available: | September 15, 2020 |
| Manufacturer:      | Supply Giant |
| ASIN: | B08J5N6HH9 |
Key Features
Crosslinked polyethylene material and PEX-a formula
Capable to bend up to 5 inches radius
Easy to install and store in the tiny space
Made of polyethylene and PEX-a formula
Looking for the best pipe for potable drinking water safely and comfortably? Supply Giant APB12100 PEX-A tubing for potable water presents the best solution for you. Be it residential or light commercial use, Supply Giant never lets you get disappointed. It is manufactured from cross-linked polyethylene material using the PEX-A method giving you ultimate satisfaction.
It comes with a superior bending capacity so that you can get your job done by bending the pipe up to 5 inches to bend. With such a superior bending radius, it offers maximum bend radius and makes it easier to install effortlessly. Such flexibility also offers utmost kink resistance. Furthermore, it facilitates tight connection with non-barrier tubing.
Along with the flexibility and ease of use, the durability of the unit will leave you satisfied greatly. With superior cross-linking polyethylene and PEX-a formula, it adorns the unit with outstanding durability and the capacity to survive rust and corrosion. It also comes in three color variations – white, blue, and red serving hot, cold, and the main water lines.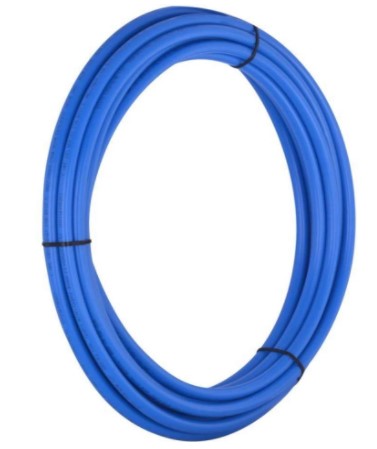 Specification
| | |
| --- | --- |
| Is Discontinued by Manufacturer: | No |
| Product Dimensions: | 30 x 30 x 12 inches |
| Date First Available: | April 9, 2011 |
| Manufacturer: | SharkBite |
| ASIN: | B004Y75N4S |
Key Features
Can survive Ultraviolet and chlorine to deliver healthy water
Flexible so you can bend and cut easily
Can survive high temperature (up to 33 Fahrenheit)
Durable and corrosion-resistant
Compatible with push-to-connect and brass barb fittings
Another excellent pipe for underground water supply and drainage system comes from the maker of SharkBite. You can end up with SharkBite U870B300 PEX Pipe if you look for an absolute solution. It comes with a ¾ inch diameter putting all qualities of an ideal pipe – flexibility, sturdiness, longevity, and cost-effectiveness together. It's the best pipe for underground water supply considering value.
This PEX tubing water pipe can survive UV and chlorine so that you can get healthy water preventing all waterborne diseases. seamless potable water distribution. It is engineered to cope up with a maximum 200-degree Fahrenheit under 80 PSI and the lowest 33-degree Fahrenheit at 160 PSI smartly.
This unit uses a premium PEX crimp tool or clamp which makes the pipe compatible with both SharkBite push-to-connect fittings and brass barb fittings that make it more effortless and convenient to connect. If you like to do-it-yourself, you can do it smartly.
The premium material bestows this unit appreciable durability and the capacity to withstand heavy water pressure and rust and corrosion. which makes it preferable to professionals and DIYers for residential as well as commercial plumbing projects. It can be repaired and cut easily with SharkBite shears.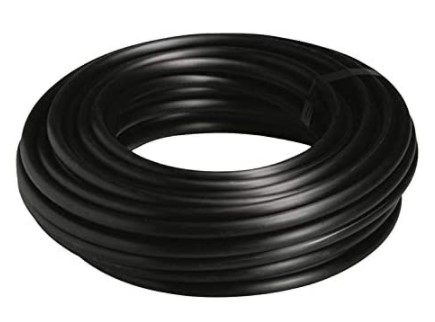 Specification
| | |
| --- | --- |
| Is Discontinued by Manufacturer: | No |
| Product Dimensions: | 18 x 18 x 5.5 inches |
| Date First Available:  | November 24, 2006 |
| Manufacturer: | Orbit |
| ASIN | B0007WO8LI |
Key Features
Premium plastic material makes it durable to survive heavy pressure
Mastered to customizable swing point to reach difficult places
Comes with a ½-inch barb fitting for connection
Can survive freezing temperature with no damaged
If you're unsatisfied with the poor performance of your current plumbing pipe that is not good enough for outdoor water supply, you can get rid of such poor performance with Orbit WaterMaster Underground 38931 Pro-Blend Flex Pipe that is born to supply outdoor cold water seamlessly.
The 38931 Pro-Blend Flex Pipe will stun you with the flexibility that can bend up to a great extent so that you can manipulate the pipe as you need.   
This polyethylene tubing pipe mastered durability with a premium plastic material that will not let you get worried if it gets crushed, kinked, or bent by heavy pressure underground. Thus, it enables you to do professional and DIY plumbing projects. Its ½-inch barb fittings will make it effortless for connection.
This multi-colored polyethylene tubing water supply is best if you consider an outdoor application for cold water. The charcoal-run underground water supply is made of high-grade plastic that is engineered for a custom-length riser with ultimate flexibility in the core.
To flush the surface with the sprinkler head, no matter what the depth and the position of the underground pipe is, Orbit's ½-inch diameter is perfectly capable to arm you to customize the swing joint.
The flexibility of the unit doesn't harm the strictness of the unit at all. It shows the sound combination of flexibility and incredible sturdiness enabling it for both professional and do-it-yourself plumbing projects. So, you can rely on this to survive freezing temperatures without getting damaged.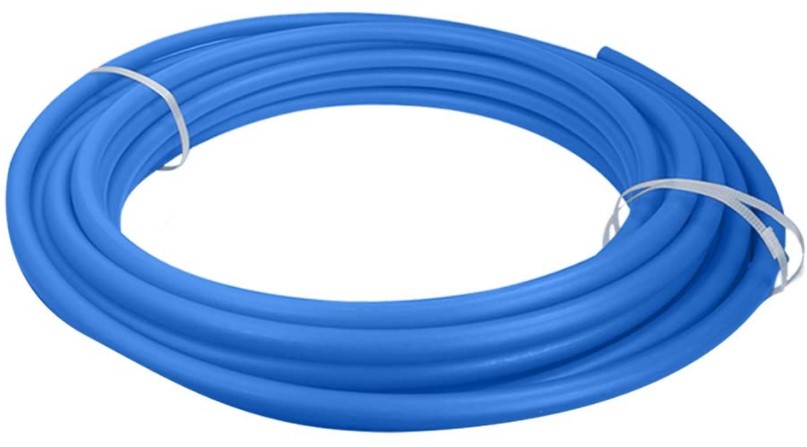 Specification
| | |
| --- | --- |
| Is Discontinued by Manufacturer: | No |
| Product Dimensions:      | 32 x 32 x 12 inches |
| Date First Available:       | September 11, 2014 |
| Manufacturer:    | Supply Giant |
Key Features
Equipped with the cross-linked polyethylene
Greatly flexible to bend up to a radius of 5 inch
Delivers seamless potable drinking water
Superior performance with robust built material
Supply Giant remains one of the leading water pipe manufacturing industries that maintain both quality and reputation greatly. They introduce several outstanding pipes which come with reliability and a comparatively cheaper price range. Supply Giant QGX-C1100 PEX Tubing for Potable Water is therefore another reliable water pipe we got from the house.
Reliability is at its peak. It can survive rust and corrosion while keeping the water flow uninterrupted and seamless all the way. Does it require more to hit your plumbing arsenal? PEX Tubing is mastered with superior bending capacity. You can bend the pipe up to a 5-inch radius making your job effortless.
Fortified with the vigorous and supple cross-linked polyethylene and temperature resisting capacity, this Supply Giant underground pipe boosts the longevity and overall performance of the safe potable drinking water.
It also comes with ultimate ease of installation giving the choice to connect using clamp or crimp. you can get a solid connection with any of these connection systems.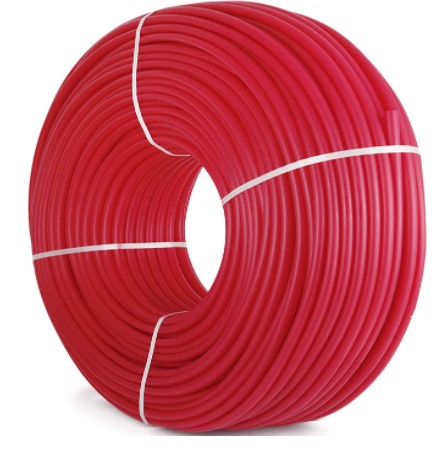 Specification
| | |
| --- | --- |
| Is Discontinued by Manufacturer: | No |
| Product Dimensions:  | 35.9 x 35.9 x 7.5 inches |
| Date First Available:     | May 22, 2017 |
| Manufacturer: | Pexflow |
| ASIN: | B072PRSM7T |
Key Features
Versatile application for water supply
Compatible installation method with several types of floors
Made durable with solid material and connector
Greatly flexible to bend as you need to adjust
Our last pick for the potable drinking water supply is from Happybuy maker. If you like to get a maximum heat radiant floor, this Happybuy Pex1000 PEX Tubing Pipe will surpass its counterparts giving you all you desire.
You'll find the greatest radiant heat just by ensuring proper installation – be it commercial or home plumbing application. Coming with an oxygen barrier feature, it prevents the pipe safe from damaging.
Along with the best radiant heating floor, it'll provide you with both cold and hot water seamlessly. When it comes to reliability, you should believe the brand as we find it greatly reliable because of its built materials and the mechanism it is made of.
This 1000ft. water pipe comes with an inner diameter of 0.475 while the outside is 0.526 which makes up a well resisting and leak-free reliable pipe.
Diversity is another appreciating feature you consider. You can use it for a variety of purposes. It can be applied for connecting air condition, solar water system along with radiant heating floor.
The installation process is so liberal. As it is compatible with several installation methods, you can try the most convenient one from the cinch to crimp connection method.
A Comprehensive Buying Guide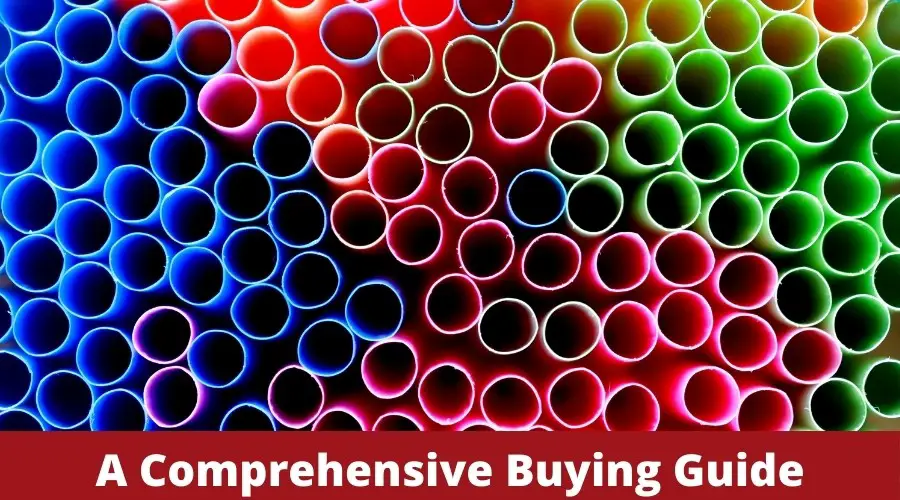 There is a variety of choices when you decide to get the best pipe for water for any project. However, you can't find a one-size-fits-all solution when it comes to choosing the best material for an underground water pipe. Therefore, you should determine what you're going to do with the pipe first. Thus, you can get the right one.
Factors include cost, durability, quality of water, environmental impact, and longevity when you decide to replace the pipe.
Materials
The material comes first in our mind when we talk about the quality of the underground water supply. Let's see what are materials used to make the pipe for potable drinking water.
Galvanized Steel
They are generally made of steel which is galvanized with zinc coating to protect the pipe from rust and corrosion. Once, it was one of the widely used pipes for a variety of underground water projects. But it lost its position because of the time and labor required to install and cut and thread. However, they are still seen in heavy commercial water projects.
Copper
Another type of pipe is made of copper. They are mostly used for transmitting both cold and hot water. As well as, they are also applied for refrigerant lines in the HVAC system. They are liberal. You can use them for above-ground or underground water systems. Copper pipes can be affected sometimes by the soil and therefore they should be guarded with a protective sleeve in case of use under the soil.
A qualifies copper can live up to 50 years or so. However, by the course of time, they can thin out that can cause pinhole leaks. Now, several plastic pipes occupied the position of copper as it requires high labor and effort to cut and install. Consequently, some builders find relief in the alternative, especially in PEX.
PVC
Polyvinyl chloride is known as PVC in short. The PVC is used in different types of plumbing projects from drainage to main lines. Along with that, irrigation piping, home, pool, spa or building mission, PVC is a good choice for many builders.
They mainly come in white but other color options are also available. The color and mark on the pipe will tell you what the pipe is for. For instance, the pipe with the black letter on the purple pipe is born to reclaim water.
CPVC
Another type of material CPVC that is used to make plumbing pipes. It stands for chlorinated polyvinyl chloride that often comes in cream-color or off-white color. They can survive temperatures up to 180-degree Fahrenheit (depending on the thickness), so you can use them for both hot and cold water.
CPVC comes with the same push-fitting as PEX and copper and with the same outside diameter as well. Experts say PVC and CPVC pipes can serve you up to 75 years under healthy circumstances.
PEX
It is a mostly used type of pipe these days. It is the condensation of cross-linked polyethylene, sometimes called XLPEI. It is widely used because of its temperature resisting capacity. You can use them for both cold and hot water in residential or commercial projects. They are most appreciated for the best output from the radiant floor heating system.
They are sturdier than copper and others giving the longevity of 50 years or so. Most builders now prefer PEX because of the low price and the long rolls of tubing that make them easier to transport. It is also greatly flexible and can be bent effortlessly minimizing the elbows and other fittings resulting in fast installation.
Installation
Installation remains another aspect of underground water pipe for any type of water project. You need to know to what extent your pipe is easy to join with. Your connection should be secure so that you can get relaxed for the next period of changing or repairing the pipe.
Pipes are to be joined in many ways. But not all of them allow you do it conveniently. Pipes that can be joined with several tube connections are the most preferable. For example, a crimp connection that is done with a crimp tool, rings, and fittings or the cinch connection. The compressed PEX fittings are also a highly effortless installation method.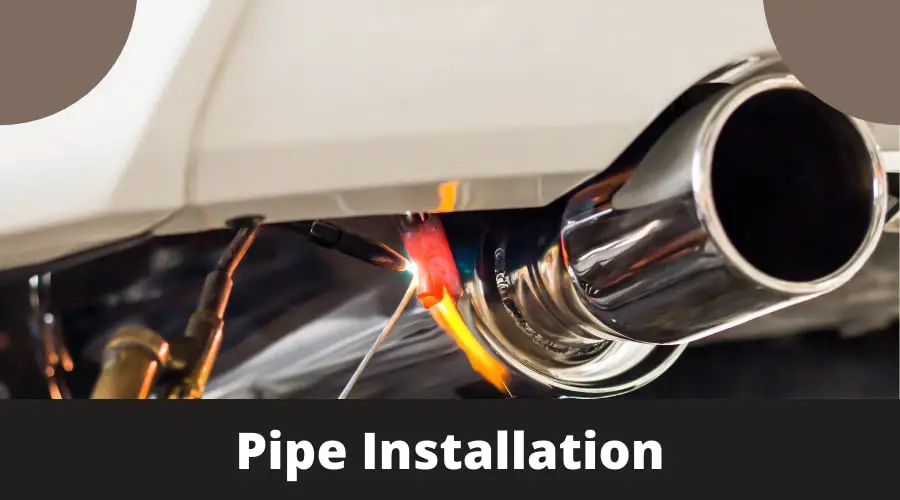 Chlorine Resistance
Along with keeping the flow of water seamless and uninterrupted, the water should be safe for drinking transmitting through the pipe. Pipes that are guarded with chlorine resistance can ensure. SharkBite U870B300 PEX Pipe comes with this feature to ensure safe potable drinking water.
Price Range
Price is always a crucial factor for the quality product. However, you shouldn't think that all quality product is pricy. You can avail of the right one even in a cheaper price range. So, don't be so obsessed with the quality that you forget to consider the price. The best pipe for potable drinking water or wastewater comes within 50 dollars that goes up to 120 dollars or more.
FAQs
Q 1: What type of pipe would be best for the underground water supply?
Cross-linked polyethylene or PEX is the most popular and used widely among all those are used to make pipes. They are flexible enough that can be bent up to 5-inch while the durability will stun you. They can withstand heavy pressure, rust, and corrosion.
Q 2: Can I bury the water pipe and electric line together?
Technically, you shouldn't do it though some people like to do it as it saves time greatly. According to NEC (National Electrical Code), the electric wire should run at least 18-inch deep, whereas the water line must get into a minimum 8-inch deep depending on the installation process. You may need to repair it anytime soon in the future. That's why, in that case, you have to adopt all the safety measures to check the potential death trap keeping the water line and electric wire separate.
Q 3: When do I need to change the water supply pipe?
You should always check the condition of the pipe. But how can you do that as the pipe is buried underground? Well, if you find the performance of the pipe is not as it should be, it's high time to change or repair the pipe. On top of that, you can change them after the end of the expected lifespan of the pipe you're using.
| | | |
| --- | --- | --- |
| No. | Type of Pipe | Expected Lifespan |
| 1 | Galvanized pipe | 40 to 50 years |
| 2 | Copper | 50 to 60 years |
| 3 | PVC | 50 to 75 years |
| 4 | CPVC | 50 to 75 years |
| 5 | PEX | 50 to 60 years |
How to Install a Water Line: Best pipe for underground water line
Final Words
We believe you deserve the best pipe. Though they are difficult to find, this review will help you get to reach the right place and brand to claim the best pipe for your project. Considering all the necessary features of the best pipe, we ended up SharkBite U870R100 PEX Pipe.
However, with any of the pipes for underground water supply, you can renew your experience with the water projects. You can improve your plumbing arsenal with any of the best pipes for underground water line from the list above.